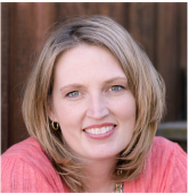 Courtney Beardall lives with her family in Northern Wyoming. If you don't find her in her healing room, you will find her on a mountain top with her kids or exploring something new. Learning is a life long process and she is always looking for new and better ways to incorporate science, biology and spiritual laws. She is the creator of Investigating health, an energy modality that incorporates all aspects of the human body, including hormones, chemicals, structure, physiology and behavioral disorders. She teaches online courses in energy healing.
Visit Courtney at www.CourtneyBeardall.com
How They Met
Listen to the short audio below to learn more about Courtney and how she and her husband Dallas met.
CourtneyBeardall-HowWeMet