Are you single and looking for your ideal mate?
Are you a bit cynical about marriage and doubt anyone can be truly happy?
Are you struggling with some challenges in your marriage, but really want to make it work?
Or are you happily married and could use ideas for staying that way?
Whether you're any one of these, I know how you feel! I've been in all those places! And I want to help you find happiness.
I'm Marnie Pehrson I'm a bestselling author who has written over 25 books. I've been curating content since 1996! I love bringing the wisdom of a collaborative group forward so we can bless lives!
Having Positive Role Models Works Wonders
Getting to know three happily married couples changed my thinking about marriage and enabled me to move forward in my life. I know the power of good role models. That's why I interviewed 19 successful women entrepreneurs about their happy marriage secrets and am sharing their wisdom with you here.
I've curated these interviews in a way that you can consume them best.
All 20 interviews are available in their entirety. AND, they have been broken into little audio clips organized by subject.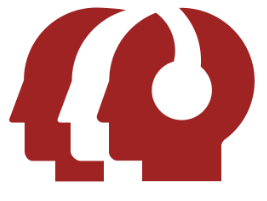 This means you can listen to the entire interview with each woman. Or you can listen to all the answers on one subject. For example, you can listen to all the audio clips on:
Blended Families – What if you have a blended family situation? What can you do to make it work?
Bounce Back from Setbacks – What if you hit a setback in your marriage or your business? What's the best way to bounce back?
Communication – How is the communication in your marriage? Could you use a little help in this department? Most people could!
Dividing Responsibilities – How do you decide who does what around the house?
2 Entrepreneurs Under the Same Roof – What if both you and your spouse are entrepreneurs — either working together or separately. What are the pros and cons and how do you work through the challenges?
Finances and Money Tips – Almost everyone hits financial setbacks at one time or another. How do you get through them and how can you prevent them?
Overcoming Health Challenges – What if a spouse develops health problems? Or you need to take care of an elderly parent?
In-Law Issues – How do you handle in-law issues?
Intimacy – Hows your sex life? Find out how to improve it.
Love Languages – What do you do if you speak different love languages?
When You Have to Move – What if one spouse has to move, how do you adapt?
Parenting – What do you do when you and your spouse have different parenting styles?
Self-Care – How do you integrate self-care into your life? How important is it? And what if one spouse is into it, but the other isn't?
Spice It Up – How do you keep your marriage interesting? How do you bring it back to life if it's gotten mundane?
All of this is available for a limited time
for one low price of only

$97

 

$49
Audio Graphic created by Arthur Skripnik of TheNounProject.com
Ipod graphic created by Matt Caisley of TheNounProject.com